Governance
By Marisa Montesi
Our Exploring the B Impact Assessment series examines each of the five sections in B Lab's B Impact Assessment - the tool that supports B Corp certification - and review examples of companies that have been recognized as Best for the World in their impact area. If you've read our Build a Better Business - Governance blog, you may be eager to revisit this topic and learn more about why implementing an employee engagement strategy in your company is important for long-term development.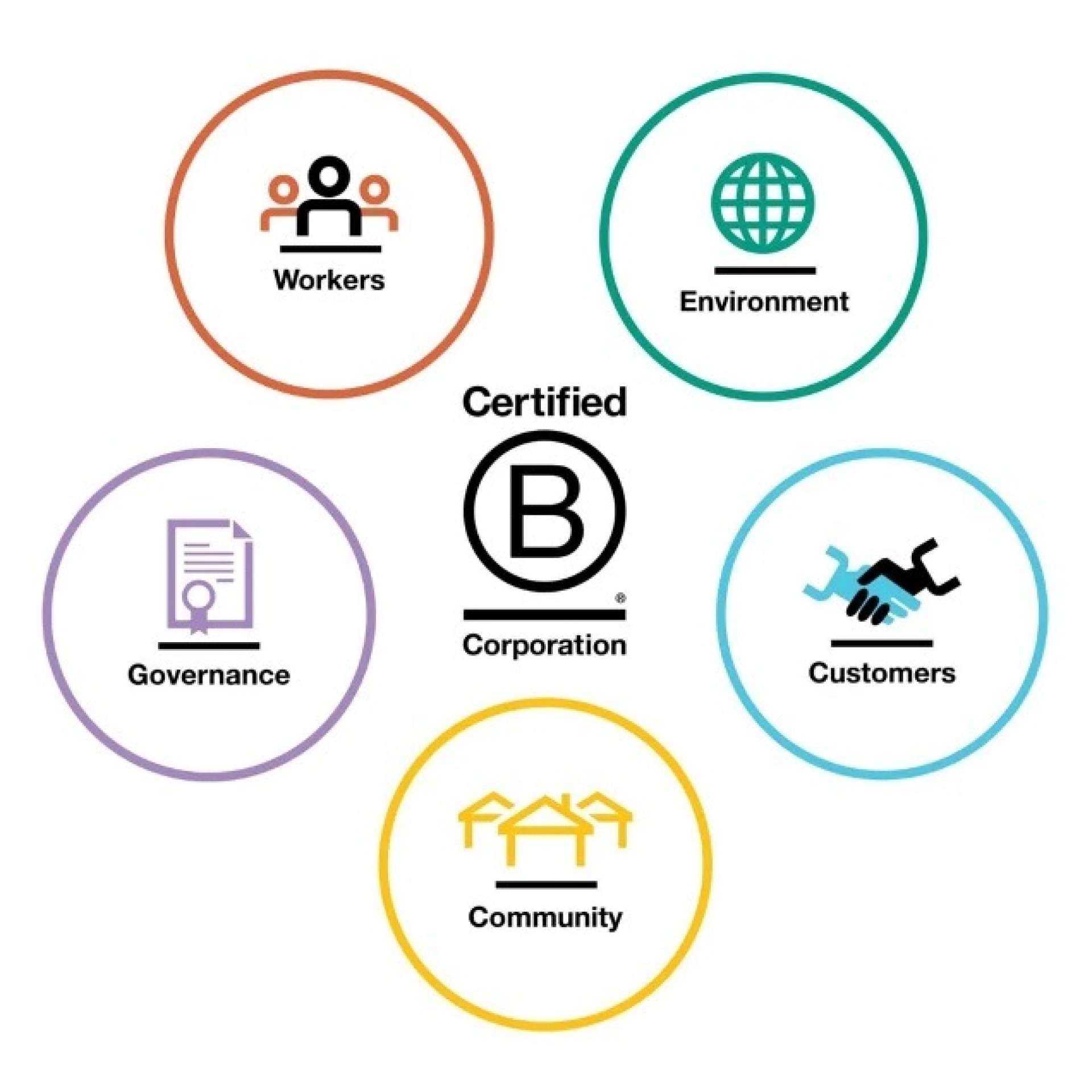 The Governance section of the BIA evaluates a business's overall mission, engagement around its social/environmental impact, code of ethics, and transparency. This section also evaluates the ability of a company to protect their mission and formally consider all stakeholders in their decision making, particularly when a company elects to sell.
Understanding Governance
For a business to be profitable, its services must be backed up by a mission and purpose. The definition of corporate governance is known as the system of rules, practices, and process by which a corporation or business is controlled. Governance provides a business with a framework for encompassing how it will be managed and interact with the community. Businesses large and small are driven by a mission, whether that be profit or purpose. What sets B Corps apart from other companies, is they use their governance process to measure and hold themselves accountable to their stakeholders (e.g., Employees, Community, Environment, and Customers). Standard businesses may have a mission statement and governance framework that organizes their business, but without accountability to their stakeholders, business tend to prioritize profit over everything else.
Beyond the B Corp model, implementing a strong governance policy into any business model allows for independent perspective and stakeholder balance. As we cover in the Environment blog, stakeholder capitalism is being used by B Lab to move the shareholder approach into a more equitable economic system.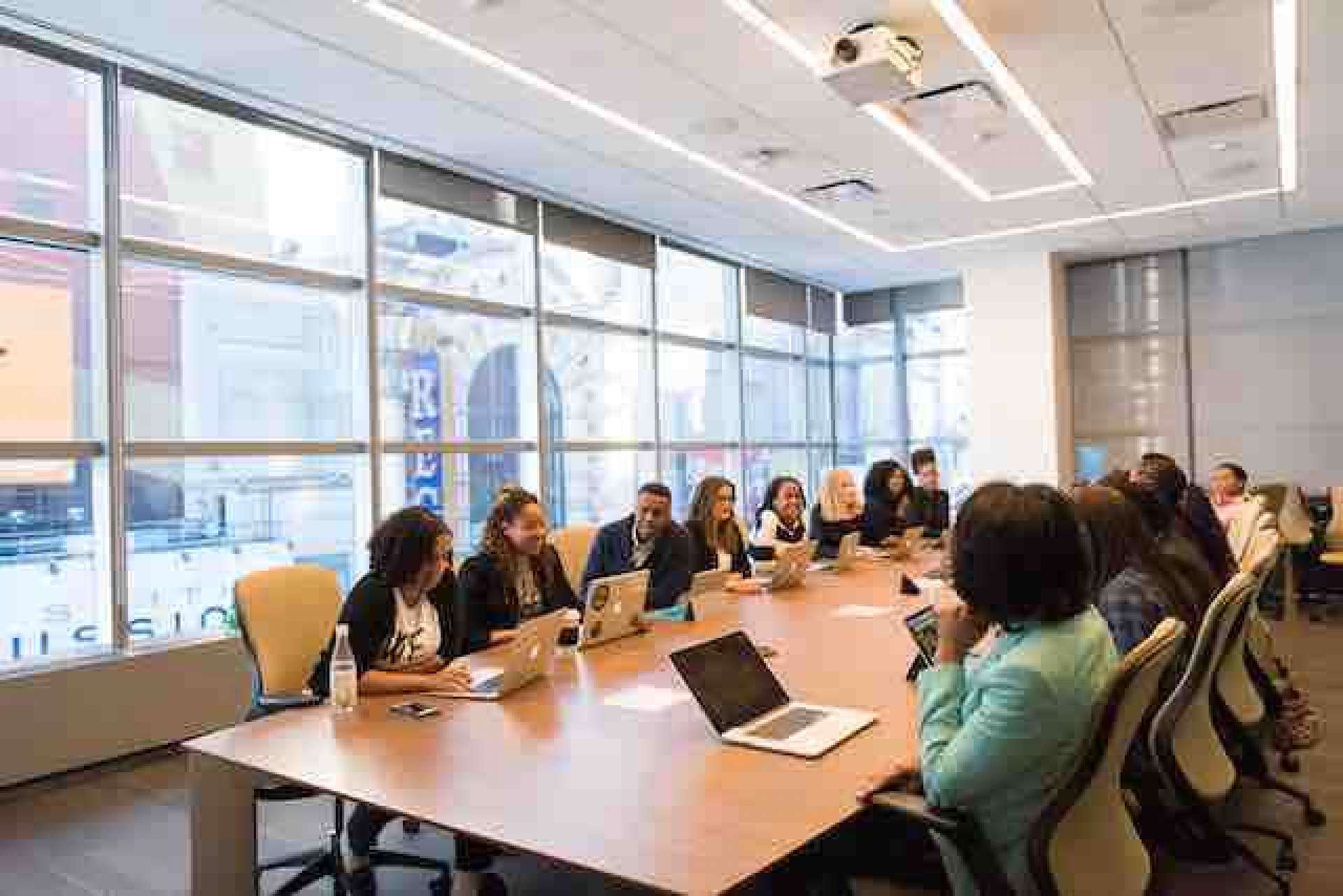 Photo by Christina @ wocintechchat.com on Unsplash
Mission Driven
Employees and customers are steadily joining and supporting companies that demonstrate a purpose and prioritize that purpose over profit. Developing a mission statement builds the why of your business. Who you are trying to reach, what you are trying to accomplish, and what you seek to get out of a business should be embedded in a company's core mission. Customers want to buy from purpose-driven businesses and employees want to work for them because these organizations prioritize their mission to create value.
Consumers have been steadily raising the bar for how they expect businesses to operate. A 2020 Zeno Purpose study found that consumers are 4 times more likely to purchase from a purpose-driven company and 6 times more likely to protect the company in the event of public criticism. The study also revealed that consumers are 4 times more likely to trust the company when they have a strong mission and purpose-driven values. Businesses that are developing long-term transparent, ethical, and environmental governance policies are reaping the benefits of a shifting market.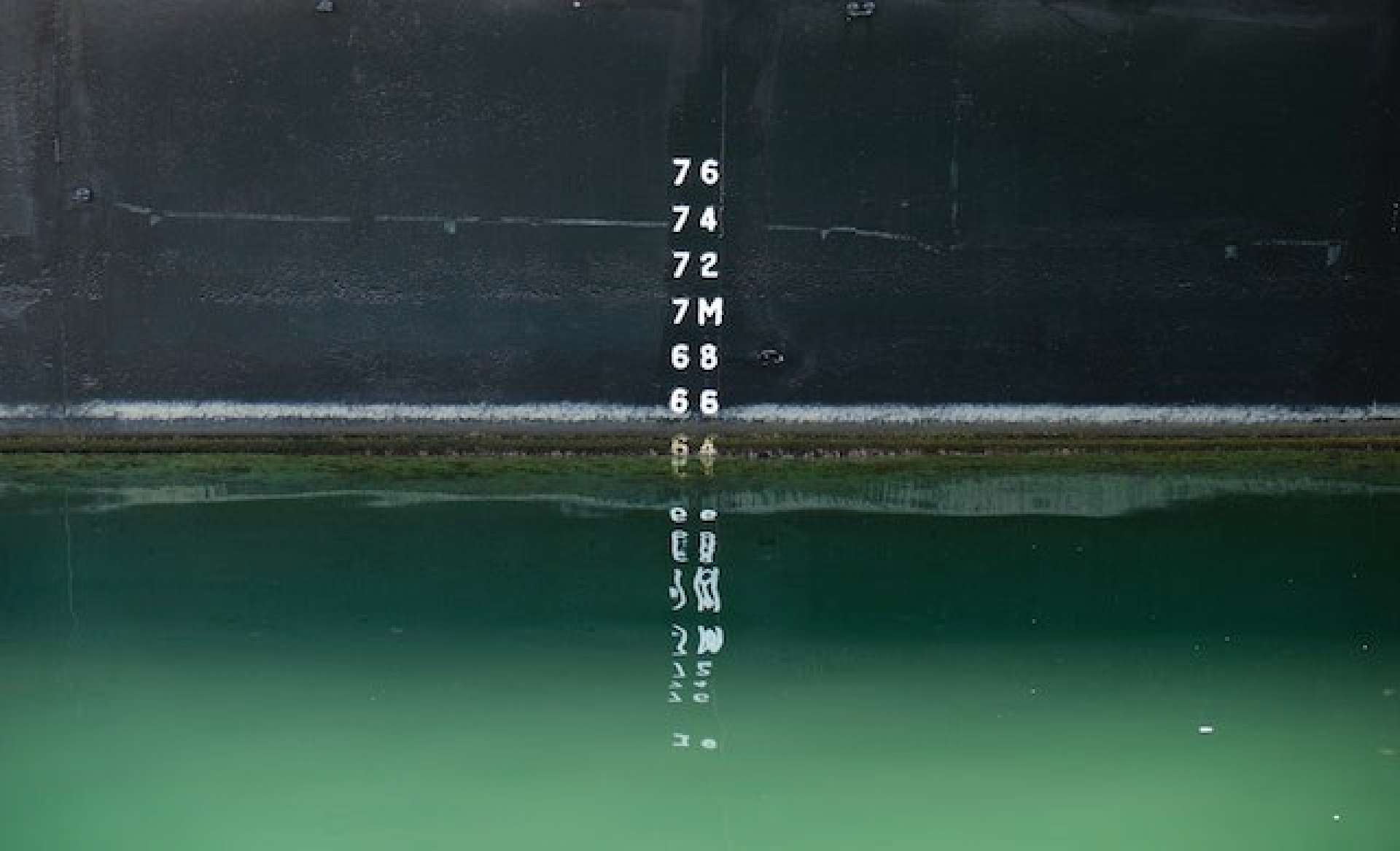 Photo by Miguel A Amutio on Unsplash
Tracking New Metrics
While it is one thing to build a strong set of purpose driven values and publicly state them, the next actionable item is how they are tracked for their impact. Consumers are demanding social and environmental transparency and it is forcing businesses to abide. In the same Zeno study, 94% of consumers said it is important that companies they engage with have a strong purpose, and 83% said companies should only earn a profit if they also deliver a positive impact.
Of course, this changing demand is fantastic and encourages companies to evaluate their roles, but ultimately without tracking their metrics, many companies continue to greenwash making it even harder for individuals to trust purpose-driven business.
Larger corporations often have an easier time getting away with this. Coca Cola & Visa posted LGBTQIA+ content and marketing materials to support queer communities, but then funded the World Cup in Qatar. These businesses have stated that they care about what their consumers are doing, but they are not proving it with their actions. B Corps differentiate themselves through tracking metrics for transparency, anti-corruption, and collaborations.
B Corps cultivate customer trust and loyalty by being transparent about their practices and acknowledging when they make mistakes. Building long-term governance policies help build that trust. Companies that spend time talking directly addressing the concerns customers might have about their products and services are more likley to save time, and money, allowing them to focus more on productive work that supports their business and the community.

B Lab's Approach to Good Governance
The governance section of the BIA is composed of four main components:
Measuring how a business utilizes its mission & engagement, social & environmental decision making, performance, and stakeholder engagement
The ethics and transparency of that business and how it reports impact, transparency with employees, and policies and practices
Governance metrics
Mission Lock – whether a company has taken step to protect its mission
Let's review some of the Best for the World 2022 businesses that are living out their mission and transforming what their governance policies look like for people, the planet, and their profit.
Justo's Plant-Based Dips | Consumer Packaged Goods
Justo's, based in British Columbia, seeks to shift the consumer packaged goods market by prioritizing extended producer responsibility, environmental stewardship, and community support. As the company has grown it has expanded on its regional closed-loop glass jar packaging system to incorporate the Plastic Credit Exchange, which supports female entrepreneurs in Southeast Asia who gain income from collecting plastic waste and diverting it from the waste stream. With every purchase, Justo's donates one serving of its products to at-risk populations. Justo's emphasizes that good governance is reinforced by communicating with stakeholders and adjusting business practices to reflect their input as well as company values.
Pure Strategies Inc. | Environmental Consulting
B Corp certified Pure Strategies Inc. re-evaluated its company values and mission statement that it shared with stakeholders after completing the BIA. As part of this process, the environmental consulting company also had several employee-led conversations about what its values and mission mean and how they shape the company and the way it does business — a process they continue to prioritize. Since becoming a B Corp in 2017, Pure Strategies has grown by almost 50%. The company engages newer employees to help evaluate and refine its values and mission, allowing it to serve and strengthen their connection with the company's purpose.
Virginia Community Capital Social Enterprise | Financial Institution
Virginia Community Capital, a Community Development Financial Institution (CDFI), uses the influence of governance in shaping business models, goals, strategies, and decision-making that maximize positive impact for its team and communities. With a focus on amplifying staff voices during the last three years, the B Corp completed and is implementing a staff-led diversity, equity, and inclusion strategic planning process. By facilitating the discussion, they ensure that all stakeholders have a voice, and that there are accountability measures to align the bank's results and methods of achieving them with publicly communicated goals.
Business as a Force for Good
The push that has come from consumers, communities, and employees for businesses to be clear about how they are transforming the way that businesses operate. Joining the B Corp community is not simply about the title and putting practices into action. It is important and we hope to see more businesses join the community, but most importantly these frameworks for governance invite interested business leaders to join a community of purpose-driven individuals. A community of people who believe that we can together be a force for good to the people and the planet while profiting together.
We know that this trend in consumer and employee demand is growing, but we are also seeing that people and company leaders are interested in making a difference in the areas where they do business. We are in a pivotal moment in time, where our voices, dollars, and actions are meaningful and impactful. By adopting B Corp practices and principles, businesses have an opportunity to put their values into action.
…
Measure Meant strives to give local businesses the tools and strategies they need to make an impact. Are you interested in getting started? Let's make a difference together!