B Corp's measure more than profit
Join the B Corp Movement
By Mark Odegard
"I often wonder to what extent business can help society in its goals and alleviate poverty, preserve ecosystems, and build strong communities and institutions... B Lab has proven that there is a way."
Madeleine Albright (Former US Secretary of State)
A movement is underway to fundamentally change the role of business. A movement to prioritize people and planet over profit. A movement that is gaining steam and seeks to over-turn the current order and establish a new foundation for the global economy.
This movement is essential because we are being consumed by our own over consumption and detrimental practices that are driving the climate crisis. The crisis we face won't solve itself and changes in consumer behavior isn't sufficient. Businesses play an equally important role, if not a larger one. We need a revolution in how businesses engage with society and the environment if we really want meaningful, outsized impact.
B Corps are leading this revolution. There are over 6,500 Certified B Corps across 89 countries and 161 industries. They employee over 550,000 employees and have a single goal: to transform business and the economy by acting as a force for good.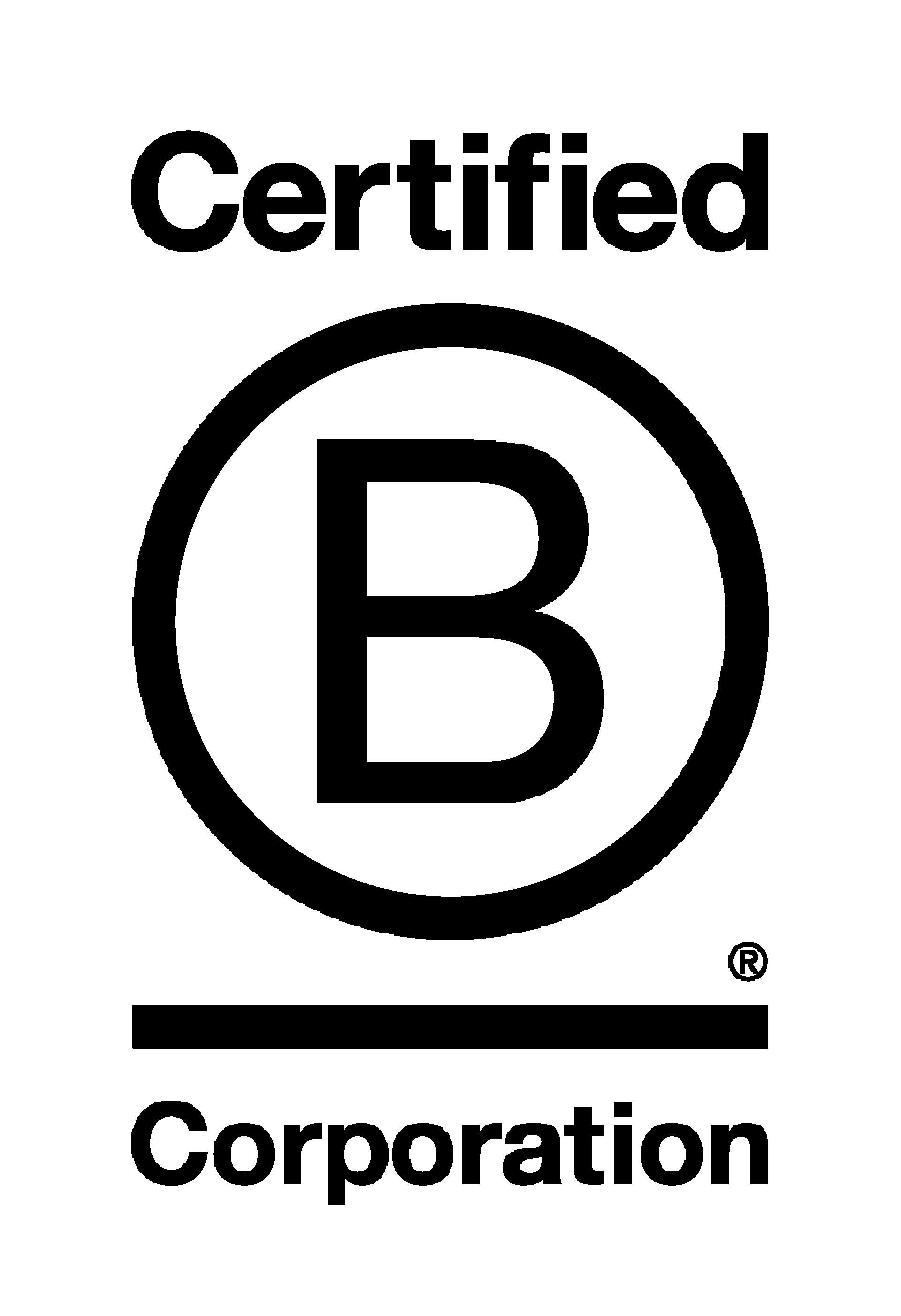 Many B Corps are recognizable brands: Patagonia, Ben & Jerry's, Athleta, Vital Farms, Seventh Generation, Nespresso. Currently, most B Corps are privately held but increasingly there are more publicly traded companies. They are creating more visibility for the movement and are demonstrating to other organizations that success isn't measured only in terms of profit.
Other brands are smaller and less recognizable, but no less important. Finding B Corps is easy – look on the back of a package at the grocery store the same way you do when trying to determine if a product is organic, fair trade, or nonGMO. In this case, look for the B Corp logo on the back, the B inside a circle. When you see this, you know the business is committed to something bigger. And look for the B on websites when searching for services and online shopping.
The B Corp certification is administered by B Lab, a nonprofit organization started in 2006 with the intent of organizing purpose-driven businesses and create a movement. They created the B Impact Assessment (BIA) and established standards for what it means to be a purpose-driven business. Their assessment is free to access and helps businesses establish a baseline for their practices related to Governance, Workers, Community, Environment, and Customers.
Many B Corps pursue certification to validate their positive practices. They believe they are doing more than most businesses and B Corp certification provides them with a yard stick. Completing the assessment also gives them a target for future improvement.
Other companies are looking to improve their culture and operational practices, and to improve their focus on purpose, people, and planet. For them, the BIA is a starting point in a longer journey. Completing the assessment helps them understand what they currently do, identify the (often significant) gaps they need to close, and then provides a road map for how they move forward. The path to certification for these companies may be longer than those who have already integrated purpose in their business.
Regardless of the starting point and reasons for pursuing certification, becoming a Certified B Corp is a significant accomplishment and puts companies in an elite global community. B Corps often look to do business with other B Corps because they know those companies share their values and are committed to leading with purpose. They also view collaboration as an essential part of what they do. Rather than seeing business as a competition, they understand that addressing the most critical problems facing society requires everyone to be successful, and that sharing ideas and best practices is how that happens.
Why join the B Corp movement?

Because you believe that business has a role in solving the world's most pressing problems. Because you understand that your business has direct impacts on society and the environment, and you want to minimize those impacts. Because you know that business should be a force for good. Because you want to be part of a movement that is reshaping what it means to be a successful business.
Learn about how we can help you on the path to B Corp certification.