B Corps take action for climate justice
By Annie Wissmiller
When B Lab launched the Climate Justice Playbook for business, the B Corp community was excited. Companies understood the principles, and wanted more examples of companies implementing climate justice initiatives. The idea to create climate justice case studies was born. As a member of the B Corp Climate Collective, Measure Meant heard the call to create these case studies, and jumped in to help. Conducting interview with these businesses was an absolute pleasure. From a revolutionary coffee cooperative, to a carbon offset company working to destroy the world's potent greenhouse gases, these B Corps realize that for a just transition from fossil fuels, we need to work together, with those most marginalized.
The following is a blog from B Lab U.S. and Canada that gives you a sneak peak of each case study, full case studies linked below:
Case Studies Share How Businesses Can Root Climate Action in Justice
November 2, 2023

Reducing harmful emissions. Crafting wine and beer while nurturing the Earth and supply chains. Partnering for sustainability-focused marketing. Adopting fair trade practices for coffee farmers.
With services and products designed with positive social and environmental impact in mind, Certified B Corporations are incorporating justice in their climate action. This means examining and changing how they do business and prioritizing the needs and perspectives of communities most affected by climate change.
A new set of B Corp climate justice case studies highlights examples and concepts to inspire other businesses. B Lab U.S. & Canada and B Corp Measure Meant collected the case studies to share business lessons and collaborations from interviews with B Corp leaders.
"As the climate crisis accelerates, it is important to center our climate action efforts in justice," said Kylie Nealis, Senior Program Manager for Climate Justice at B Lab U.S. & Canada. "These case studies show how B Corps are working on solutions that are inclusive, equitable, and regenerative."
The case studies feature five B Corps from varied industries, sizes, and regions:
Tradewater: a 50-employee company with headquarters in Chicago and Costa Rica.
Bonterra Organic Estates: a 240-employee winery in Hopland, California.
Persephone Brewing Company: a 40-employee brewery in Gibsons, British Columbia.
Evolution Marketing: an owner-operated marketing firm in Nashotah, Wisconsin.
Cooperative Coffees: an 11-employee coffee-roaster cooperative based in Americus, Georgia, and Montreal, Quebec.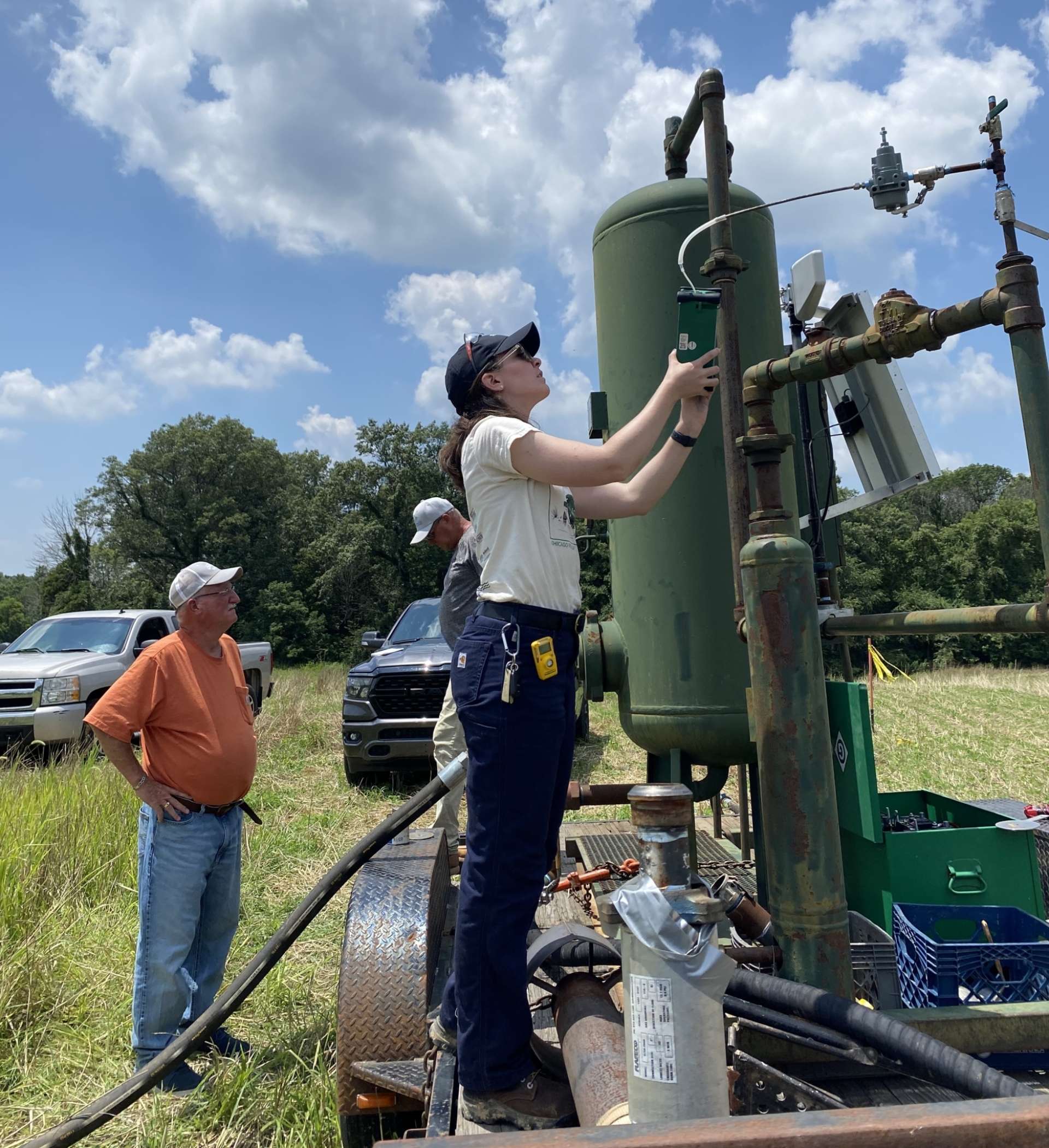 Reducing Emissions and Highlighting Climate Action Partnerships
Tradewater addresses climate justice through its operations and its core product. The B Corp focuses on the collection, control, and destruction of non-CO2 greenhouse gases (GHGs) through verified offset projects. Non-CO2 GHGs include methane, nitrous oxide, fluorinated gases, and refrigerants that are more potent contributors to global warming than carbon dioxide.
Jenny Morgan, Market Development Manager at Tradewater, shared these examples of the company's climate justice work:
Tradewater partners directly with communities to destroy halocarbons, which are 10,200 times more potent than carbon dioxide. Halocarbons are found in refrigeration, fire suppression systems for airplanes and data centers, and common household items.
The B Corp supports landowners by plugging oil and gas wells that oil companies no longer maintain. Tradewater hires people with local, skills-based knowledge to stop methane and other harmful chemical leaks.
Marketing efforts highlight how Tradewater works with communities, governments, and businesses around the world. These messages build awareness of the B Corp and its partners, and its approach to climate action.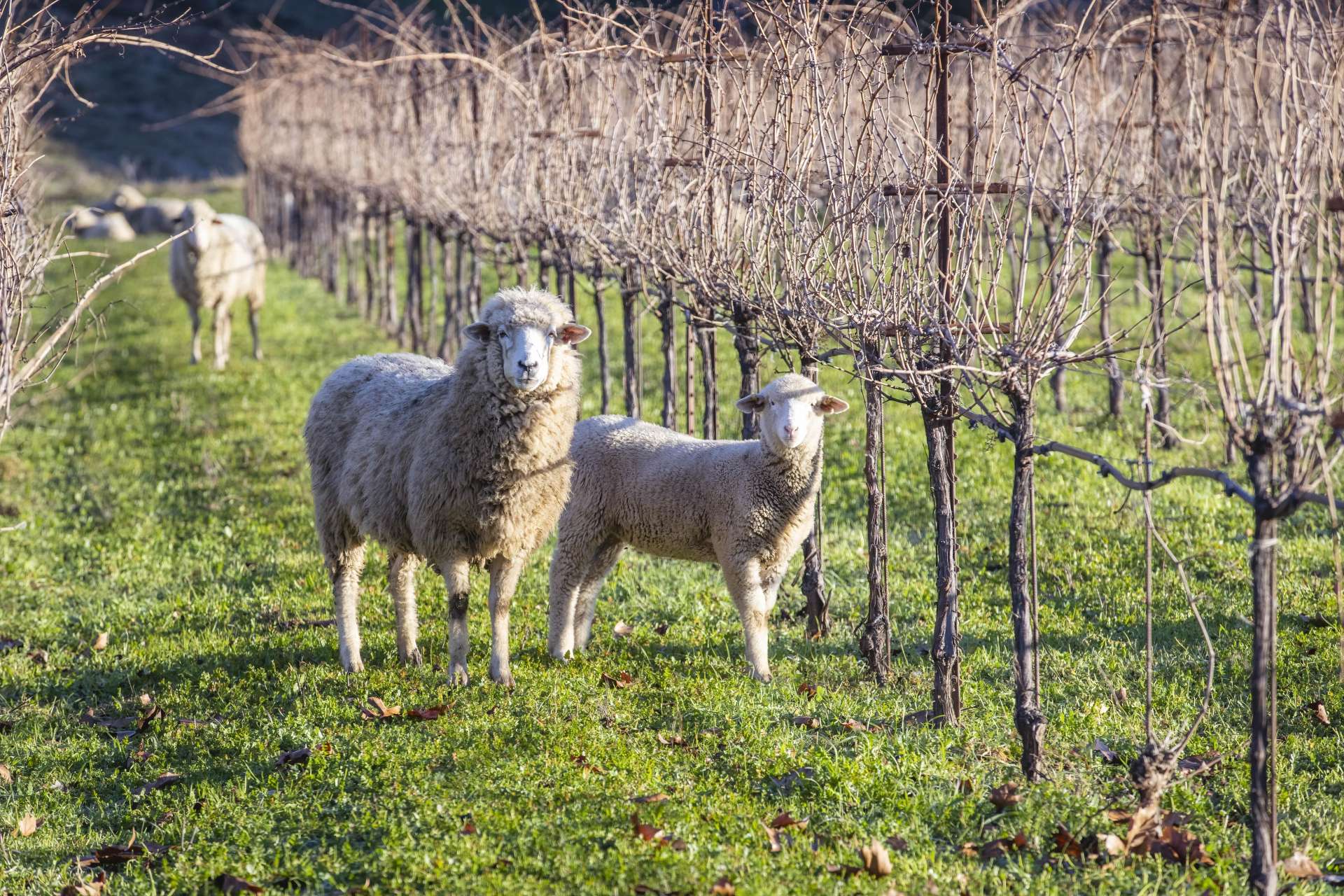 Nurturing Land and People with Regenerative Organic Certification
In 2021, Bonterra Organic Estates gained Regenerative Organic Certification (ROC). The certification includes a focus on worker empowerment, soil health, and animal welfare that also address climate justice. Joseph Brinkley, Bonterra's Director of Regenerative Organic Development, shared these examples of the winemaker's climate justice:
Bonterra integrates the ROC pillars throughout its winemaking practices. These include paying living wages, encouraging employee input, increasing soil health and biodiversity in vineyards, and expanding the carbon sequestration potential of its land.
A Bonterra staff member has political advocacy and education as a primary job function. Through a partnership with Ceres and participation in campaigns with the Organic Trade Association, Bonterra supports a regenerative policy shift.
Bonterra is finalizing its climate action plan. It will outline emissions reduction plans that align with standards adopted by the UN Climate Change Conference and the Science Based Targets Initiative. The plan will include electrifying the company fleet and exploring alternative product packaging options.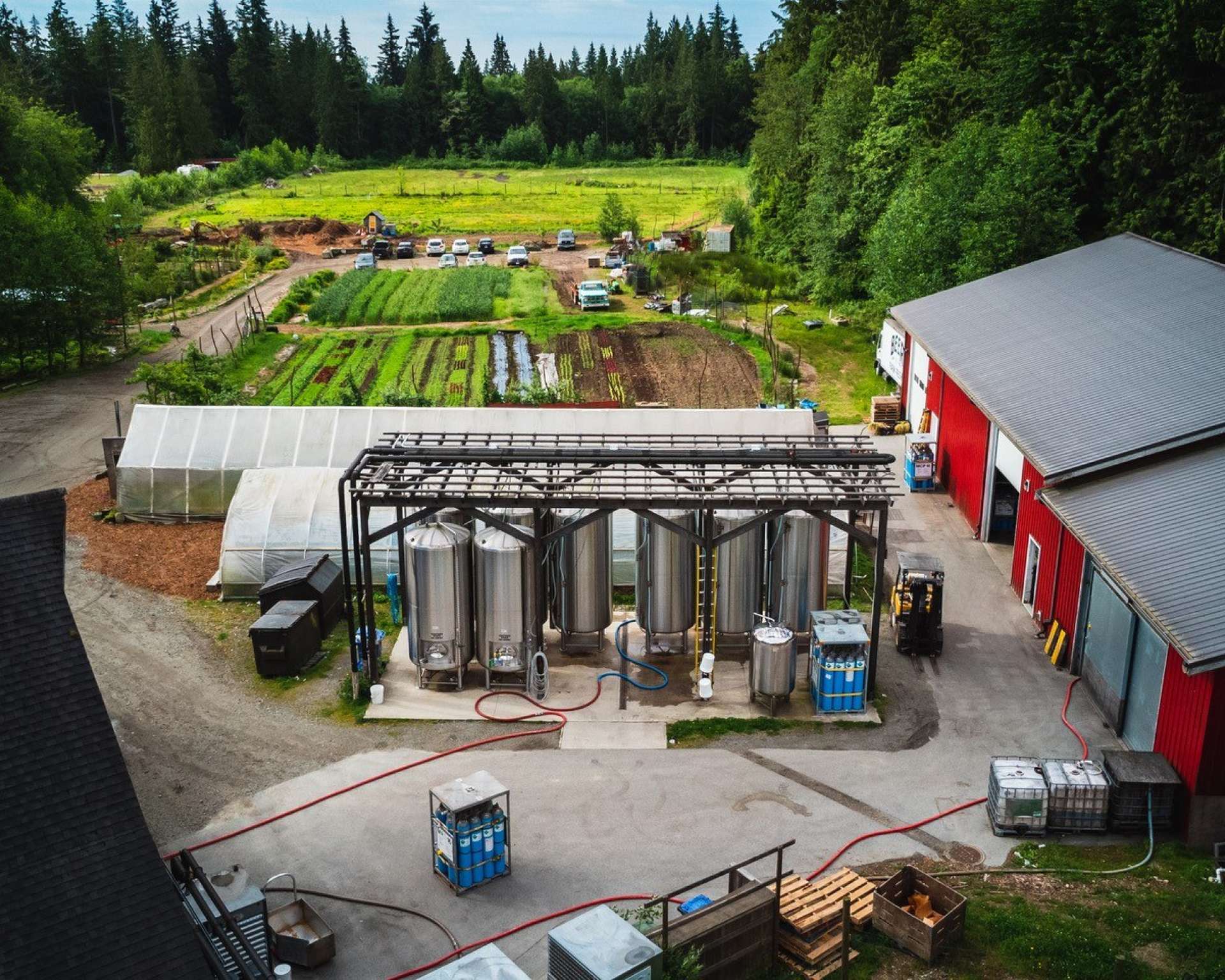 Drawing Inspiration from the Land to Address Food Security and Climate Change
Persephone Brewing is headquartered on a farm, grounding its work in nature and community. Founder and CEO Brian Smith saw an opportunity to operate a farm and a brewery in a way that could address food security and climate change and serve as a gathering place. Smith shared some of the B Corp's strategies for climate action and justice:
Persephone recognizes the ancestral lands that the brewery and farm reside on with a land acknowledgment. For the long term, the B Corp is pursuing reconciliation with the Shíshálh Nation and the Squamish Nation, local First Nations groups.
Ecosystem partners include a local beekeeper who tends bees and hosts workshops on Persephone's farm, a community-supported agriculture program, and an organic bulk feed program that supplies local farmers.
Persephone joined with Telus, the biggest telecom provider in Canada, to create a fully traceable beer called the Pollinator pilsner. Knowing the source of all ingredients helps push supply chains toward being more ecologically responsible.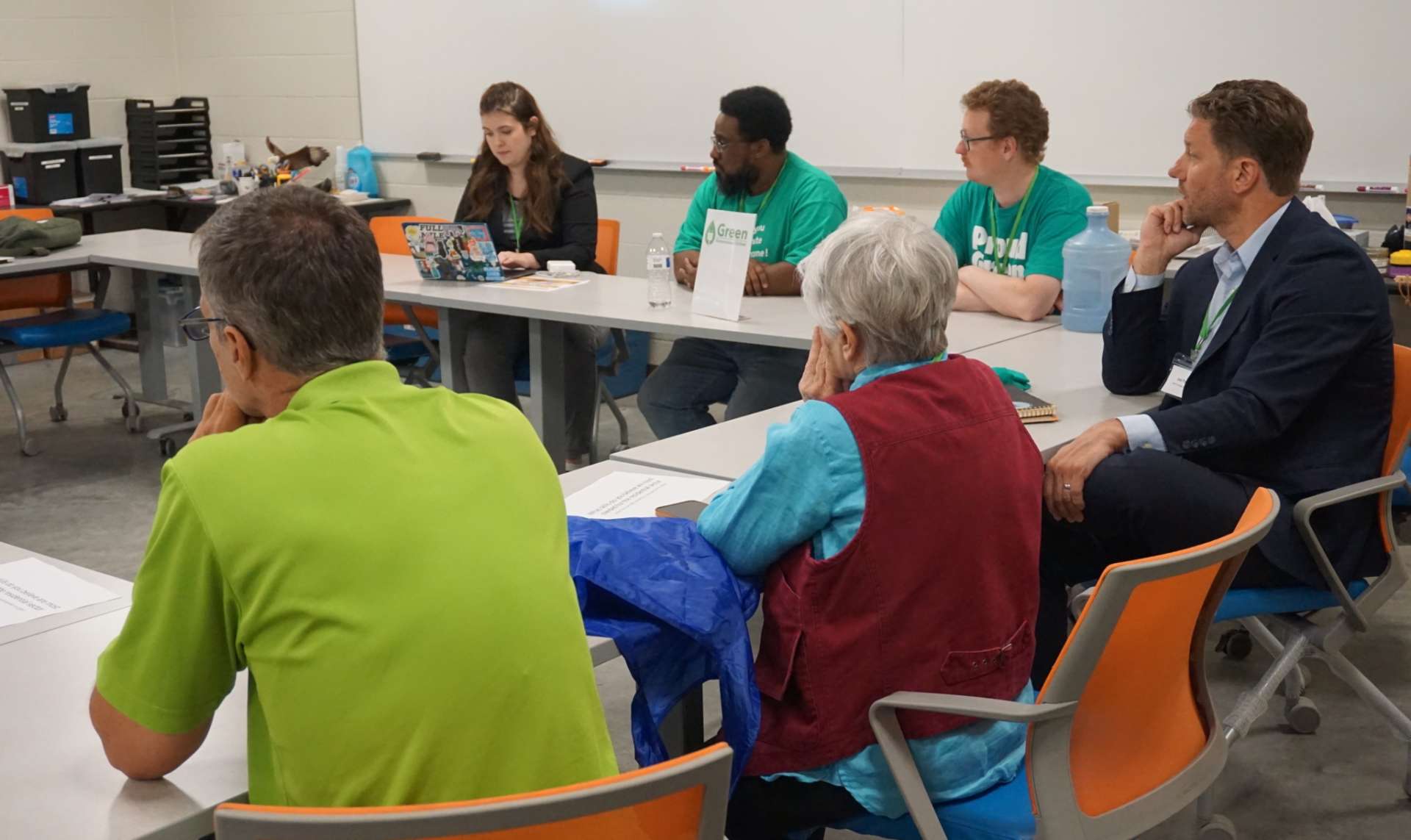 Using the SDGs as Guidance for Collaborative Conversations on Climate Action
As a one-person company, Evolution Marketing taps into connections with community organizations and other partners to build its positive impact. Owner Lisa Geason-Bauer said the B Corp's core work is helping organizations increase their sustainability efforts and showcase their social and environmental actions. Through its relationships with people in policy and business, Evolution Marketing is positioned to make the case for climate justice.
The United Nations Sustainable Development Goals (SDGs) guide Evolution Marketing's climate justice work. Geason-Bauer said the SDGs demonstrate the interconnected nature of climate justice challenges and can help shape solutions.
Evolution Marketing taps stakeholder partnerships to drive constructive conversations on topics that affect frontline communities. These include removing barriers to employment and reducing energy burdens.
Building on a volunteer role with teachers at a local high school, Evolution Marketing supports a new program to expand education on sustainability and climate justice.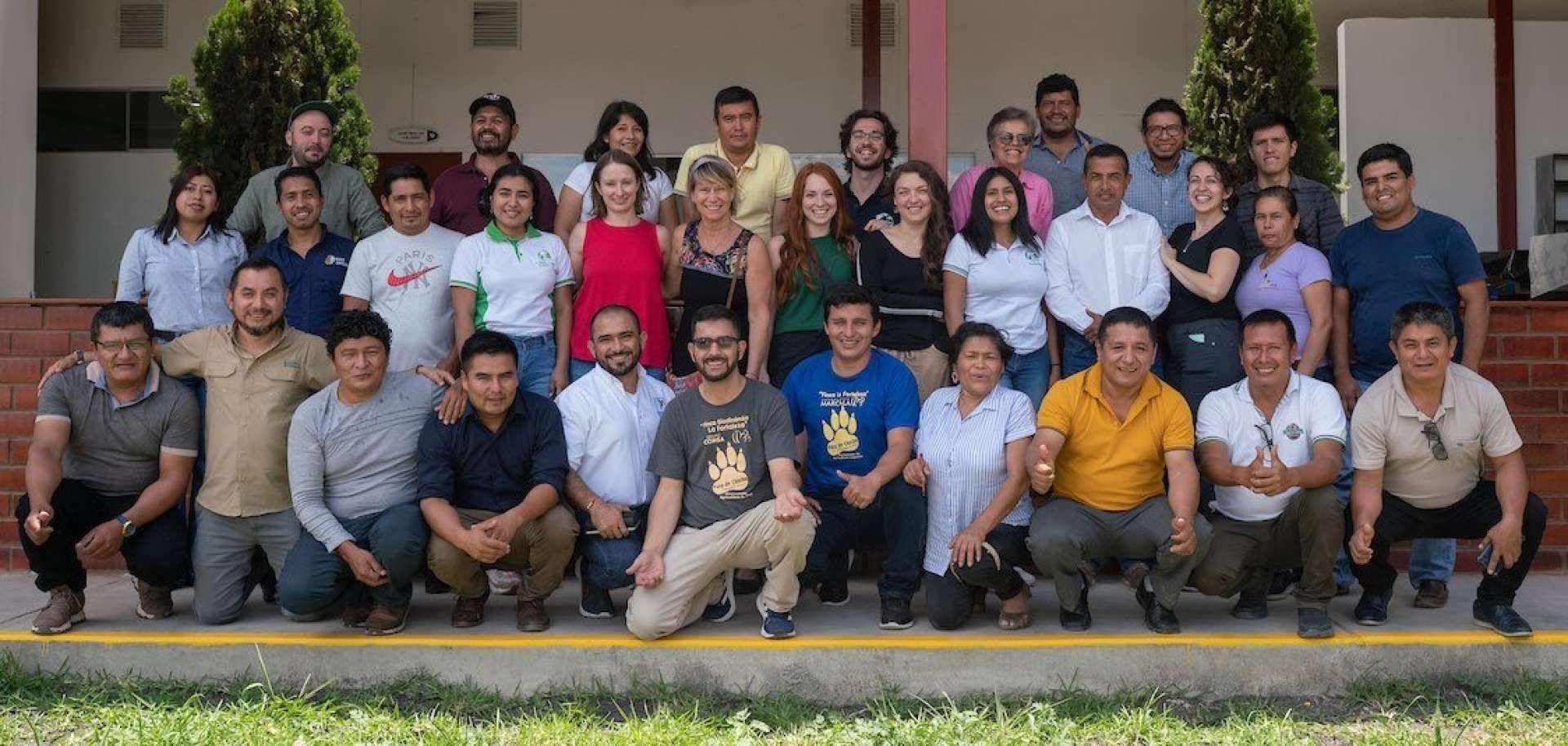 Fair Trade Practices That Provide Coffee Roasters with Financial Stability
A collective approach that recognizes the importance of fair trade practices is the framework for Cooperative Coffees. Made up of 23 coffee roasters in the United States and Canada, Cooperative Coffees imports green coffee from smallholder farmers. Melissa Wilson Becerril oversees a climate impact fund that helps farmers weather the coffee market's ups and downs:
Cooperative Coffees roaster members designate 3 cents of every pound of coffee sold to the climate impact fund. This amounts to $150,000-$200,000 invested annually in farmer-led innovation.
The climate impact fund focuses on helping farmers build resilience, adopt regenerative practices, and recover from natural disasters. One of Cooperative Coffees' longtime partners, COMSA, trains farmers from around the world in sustainable agricultural practices.
The Cooperative Coffees governance model ensures that farmers, roaster members, and staff have a voice in decision-making for the climate impact fund.