We Believe
Without thriving communities and a healthy planet, profit is just paper. For us, success means participating in and promoting the worldwide refocusing around what actually matters.
The story of Measure Meant
Born out of that deep, human desire to leave a legacy, Measure Meant's journey began in 2017 with the goal of empowering businesses to participate in the hard work of literally saving the world. Saving the world can be overwhelming—and so is implementing any kind of change at scale. We've learned this firsthand through our collective experience advocating for sustainability within organizations large and small. We've also found that the greatest heroes have guides who will champion their efforts until the mission is complete. They have a Yoda, a Gandalf, or a Leslie Knope. Since our inception, we've had the opportunity to guide clients of all sizes through some incredible transformations, from a local winery seeking B Corp certification to a national chocolate company committed to sustainability throughout its supply chain. We've been able to consistently identify areas of impact and implement lasting change, providing the insight, expertise, and capacity required for the task at hand—everything you need to accomplish world-saving impact.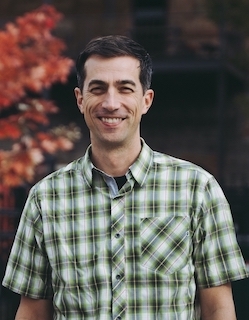 Mark Odegard
After investing 25 years in working for banks and insurance companies, consulting on operations, management, coaching, and strategy across 19 different countries, Mark realized insurance, while important, just wasn't fulfilling. In June 2019, he finally quit to join Measure Meant.

During his time in Corporate America, Mark witnessed predatory insurance practices, poor treatment of employees, disturbing attitudes toward DEI, and so much unnecessary waste. Now, as a leader in the emerging movement of businesses who are embracing their responsibility to do right by their communities, he proudly empowers and spurs on the best of the best every day.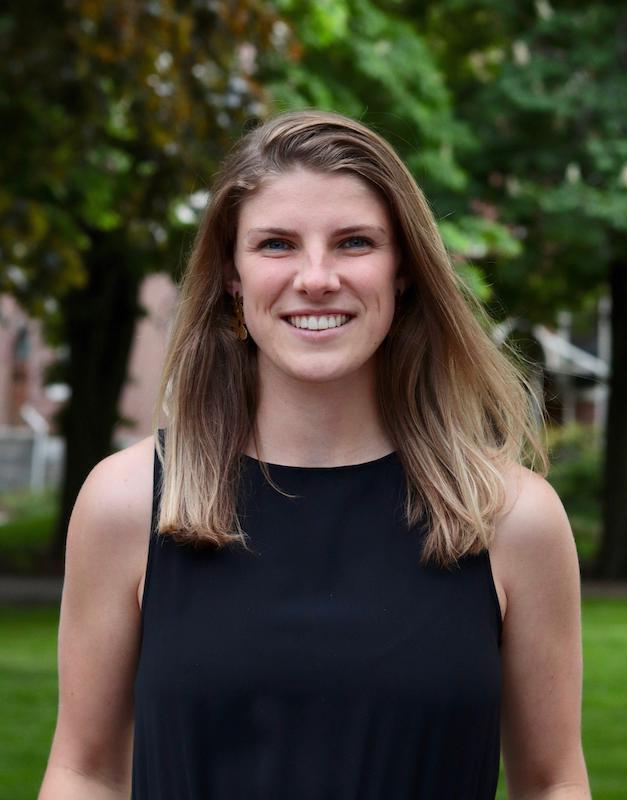 Annie Wissmiller
Annie is inspired by the intersection of economic profitability and social and environmental stewardship. She knows that using fewer natural resources can produce equal or better quality and can address issues like food security and waste management. And Annie believes that through industry, we can lead great change toward a just and regenerative economy.

She has a background in economics and environmental studies: a perfect combination to help businesses grow their profit, increase their social impact, help communities thrive, and protect the environment. Her creativity, attention to detail, and positivity enable finding creative solutions that benefit all stakeholders.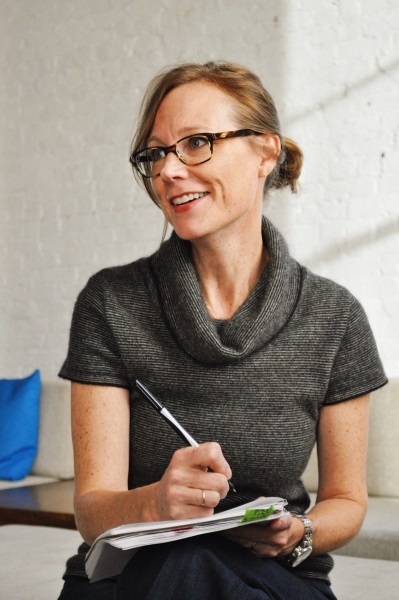 Kara Odegard
Kara is the founder and owner of Measure Meant. She is a practiced communicator, stakeholder manager, and community leader. After more than 18 years working with multinational, national and local organizations across multiple industries, she developed a broad skill set and a super-power for translating complicated ideas into down-to-earth language and processes.

She focuses on helping organizations integrate sustainability strategies throughout their operations and meet rigorous standards of social and environmental accountability and transparency. Kara knows that change isn't easy, but making a positive difference is exhilarating.

Our B Corp Certification
We created Measure Meant to help people find a better way of doing business, and we believe you gotta practice what you preach. As a B Corp, we hold ourselves to the same high standards we use to guide our clients. Among other things, that means:
We commit a minimum of 5% of our revenues to local nonprofits
We keep our environment healthy

We promote equity and inclusion
During 2021 we donated more than 88 hours to nonprofits and community organizations. We also donated more than 5% of our revenue for the third year in a row.